After updating my drivers, I've found that the Creative Console has been changed. Now to perfume the same operation you will have to pass slightly different way:
1. Open Creative Console, and select this icon for X-Fi CMSS-3D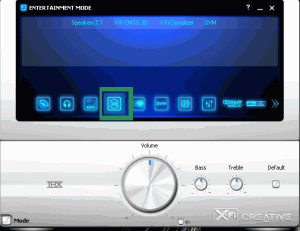 2.In this dialog click on the Surround…Button. make sure that the Stereo Envelopment is in the center.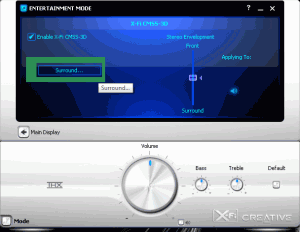 3.Finally clock on the radio button next to Stereo Surround.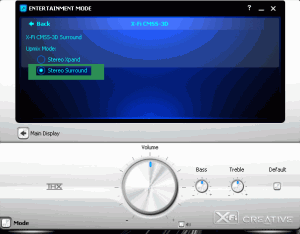 That's it, hope this help you out.