In my previous posts we've Install pfSense 2.0 RC1 on VMWare Workstation 7 and adjusted the memory of the Virtual Machines in pfSense 2.0 RC1 on VMware Workstation 7.1.4 – RAM size.
Now let's continue with the setup of the Virtual Machine with the installation of VMware Tools for pfSense.
For that purpose go to System > Packages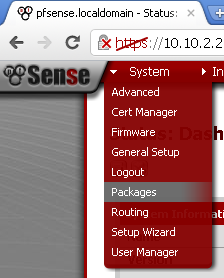 , and on the Available Packages find Open-VM-Tools. Click on the "+" next to it and start the installation.
Wait it to finish, and on the Installed packages you should see it listed. Click on the link below Package Info, to see the instructions how to verify successful installation.

The operation boils down to connecting to the console and executing first and monitor the output.
ps ax|grep vmware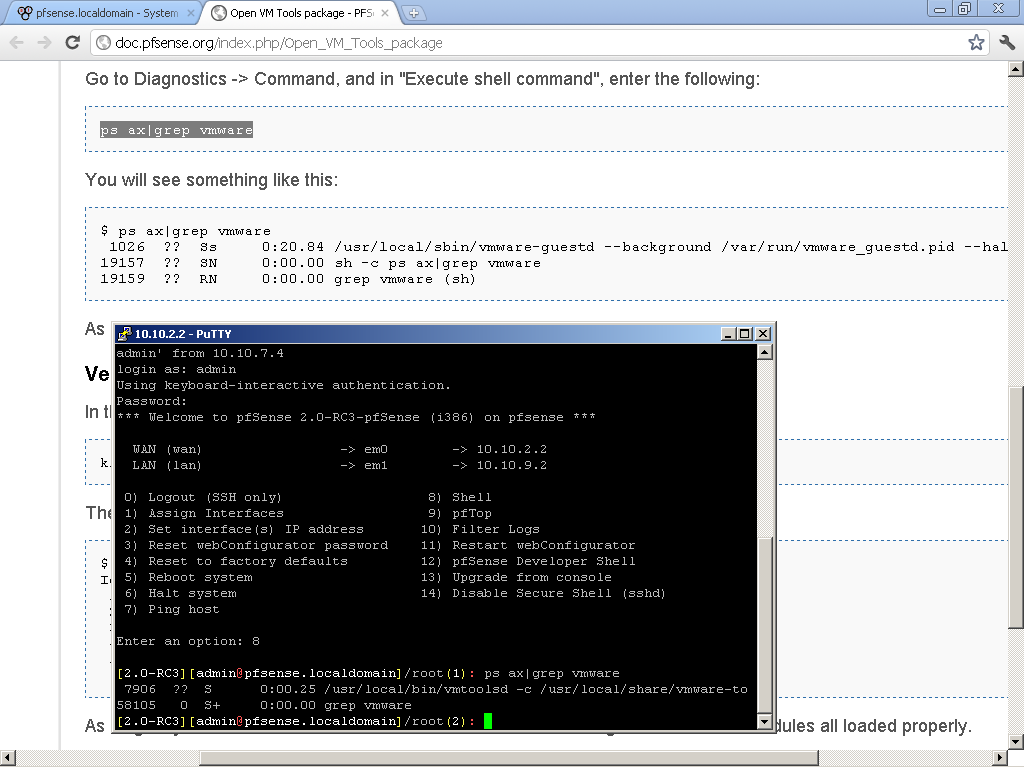 kldstat


That's it.